Our Team
Gary Speaks Freely And Unscripted
Gary provides clients with hands on attention and care. He has been offering his honest and sound legal representation for over 20 years. Gary Nitzkin graduated from Michigan State University with a B.A. in Business. He graduated from Wayne State Law School in 1987 and went on to become a certified public accountant. In forming Michigan Consumer Credit Lawyers, he recognized the many abuses inflicted by large banks, debt collectors and credit reporting agencies upon consumers and decided to do something about it. He takes great pleasure in securing a measure of justice and satisfaction for his clients. You can reach Gary anytime at [email protected]
Julie is a certified paralegal specializing in litigation. Julie is completely on top of the facts of all of our client's cases and has the ability to make clients feel at ease in challenging situations. She prides herself in concentrating on details and keeping clients well-informed through the handling of their cases. Contact Julie anytime at [email protected]
Decarlo has joined our firm with several years of paralegal experience. He has worked on "both sides of the fence." He has worked in collections which gives him a unique insight into how debt collectors think. He has now "come into the light" and works for us to stop bad debt collectors and help people get their credit reports cleaned up.
Julie brings years of administrative, marketing and managerial experience to the firm. Past clients are unanimous in their praise for the way she addresses their concerns and helps them through what can be a stressful time. She works hard to make sure clients get what they need. Contact Julie at [email protected]
She is a powerhouse of energy with a great eye for detail. Samantha is in charge of following up with clients for documents and questions.
Heather is that kind voice you hear when you call our office. She is in charge of routing calls and over all, making our office a nice place to work.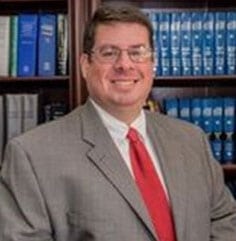 2016. He came to us with a wealth of experience fighting for consumers under the Fair Credit Reporting Act and the Fair Debt Collection Act. He is a rising star at Credit Repair Lawyers of America and graduated from the University of Michigan.
Gary has been practicing law for over 25 years focusing on debtor/creditor law and civil litigation. He has represented individuals, businesses, and governmental entities with the same zealous effort to achieve successful outcomes.
Daniel is a litigation attorney with a wide variety commercial and trial experience. Daniel received his Juris Doctor from Florida International University, where he graduated cum laude, after obtaining a business degree from the University of Florida.
We have extensive knowledge of the law and the ever changing policies. Don't take on the task yourself….we take care of everything, ethically and professionally.
Let us review your case and tell you your rights under the law.